Features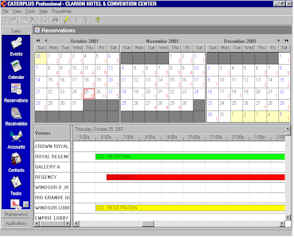 Reports & Documents


Download the Demo


Pricing

Business Solutions

CATERWARE understands the challenges and needs of a catering business, and has translated those needs into industry-leading products and services targeted to make each of you more efficient, profitable and client responsive.
We are proud to be a developer of the following business solutions for the catering industry:
CATERWARE Catering & Event Management Software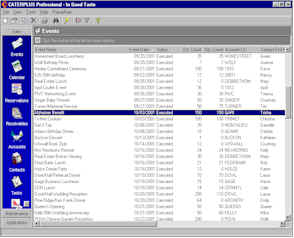 Are you looking to become more efficient, profitable and customer responsive? CATERWARE is performance management software designed by caterers and software development leaders as a total solution for catering professionals seeking these improvements in their businesses.

Features


Reports & Documents


Download the Demo


Pricing

CATERWARE OnSite™
Delivers major advantages to your business efficiency, profitability, and customer service with powerful and comprehensive features including Event Management, Account Management, Venue Reservations, Contact & Task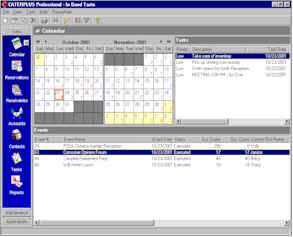 Management, Extensive Reporting, plus more in an easy-to-use, customizable interface
CATERWARE Classic™
Designed for the needs of the off-premise operation, Classic offers all of the same great features as OnSite, without the Venue Reservations Module.
CATERWARE for Networks
These same CATERWARE versions are available in a tiered, client-server application, making the most of your staff resources. CATERWARE for networks is extremely reliable on either a peer-to-peer network or dedicated server environment.

Room Viewer® Pro Suite Software

CATERWARE Inc is an authorized reseller and integration partner with Timesaver Software and their Room Viewer® Pro Suite. TimeSaver is the leading supplier of event layout software, providing accurate professional-looking diagrams for meeting planners, facilities, caterers, special event planners, rental companies, production and audio-visual companies. Their Room Viewer™ products provide quick, easy and cost-effective ways to prepare your event diagrams.