CATERWARE
Catering & Event Management Software
877.513.2263


Products


Services


Support


Company


Partners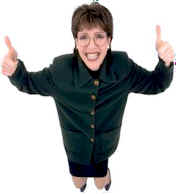 CATERWARE ANNOUNCES NEW PRICING MODEL!
CATERWARE has introduced a new approach to pricing by making software more accessible to the industry. Through out low-cost initialization fees, anyone is now able to easily implement an automated solution, gaining instant benefit to your operation. Low monthly payments make our license subscription affordable, with free updates and support only a phone call away.
Remember: Pricing includes all modules - including contact & task management, and Microsoft Word Integration Tools.
That's right! CATERWARE has no hidden or surprise charges, and there are no restrictions on items, events, venues, accounts, or any other resources of the software.
AND: Both of our editions are full-featured, complete packages. You won't find anything 'disabled' or unavailable to learn that you'll have to pay more or upgrade just to use a basic command.
---
Which CATERWARE edition is right for me?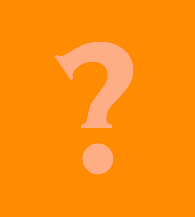 CATERWARE Classic: Designed specifically for the off-site operation. It contains event management, contact and task management, account management, reporting and much more. This edition is ideal for operations that do not require banquet space management.

CATERWARE OnSite: Designed to serve the needs of the on-site operation. This powerful tool delivers the event management functionality of CATERWARE Classic with additional features ideal to suit the special needs of the on-site operation such as banquet room management, room layout software integration, and more.
---
Software (Initialization Fee):
CATERWARE Classic
CATERWARE OnSite
Single User
$995
$1495
Each Additional Network License
$195
$295
Required Software/Support Subscription
$39/month plus $15/month each network user
Optional CBT (Training) CD
$95
Optional Training:
Many CATERWARE users are familiar within a just a few hours, however, on-site training is offered. Learn advanced tips & tricks, functional standards, and insure proper integration with your menu and account base. Our professional training staff is experienced in the industry, and can help rapidly integrate CATERWARE into your operation. Rates do not include travel or accommodations.
$750/day
CATERWARE INC
877.513.2263
© CATERWARE INC ALL RIGHTS RESERVED
CATERPLUS™ is a Trademark of CATERWARE INC.
Any Other Companies or Products Mentioned are Respective of Their Owned Trademarks
Optimized for Microsoft Internet Explorer

catering software, caterer software, catering, software, software software,caterware, caterplus, catering software, catering automation, catering and banquet software, hospitality software, caterer, caterers, catering companies, caterware software, caterplus, catering, software restaurant software, hotel catering software, catering industry, catering, catering software, country club software, banquet center software, event center software, conference center software