CATERWARE
Catering & Event Management Software
877.513.2263


Products


Services


Support


Company


Partners
Software Solutions for Catering Professionals
Today's catering operations are turning to CATERWARE to improve their efficiency, profitability and customer service. We specialize in delivering software solutions for their needs...demonstrated time and again with our ability to satisfy the most demanding clients.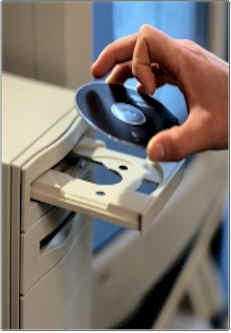 CATERWARE ANNOUNCES NEW PRICING MODEL!
CATERWARE has introduced a new approach to pricing by making professional software more accessible to the industry. With our low-cost initialization fees, any operation is now able to easily implement an automated solution, gaining instant benefit to your operation. Low monthly payment options make our license subscription affordable, with free updates and support only a phone call away.
Evaluating software for your operation can be very complicated. Each vendor offers their own options, various features, and claims of perfection. Our approach is rather different...
Ask yourself: Why spend more for features that don't actually save time and money? Do you really benefit from complex, unnecessary features or inconvenient maintenance requirements? We have refined CATERWARE to concentrate on the essential business needs of the catering industry, and have translated those needs into a highly efficient, effective, and affordable software solution.

Take a look at the most common reasons CATERWARE is chosen over any other catering software.
Download the demo, review our features, and then call us today at 877.513.2263 to learn more about how we can help you take control of your business.
If you are truly serious about your business, we know you'll be pleased with the software that has helped hundreds of operations across the country, and we look forward to working with you.
CATERWARE INC
877.513.2263
© CATERWARE INC ALL RIGHTS RESERVED
CATERPLUS™ is a Trademark of CATERWARE INC.
RoomViewer® is a Registered Trademark of Timesaver Software
Computrition® is a Registered Trademark of Computrition, Inc.
FOOD-TRAK® is a Registered Trademark of System Concepts, Inc
Microsoft Office® and Word® are Registered Trademarks of Microsoft Corp
Any Other Companies or Products Mentioned are Respective of Their Owned Trademarks
Optimized for Microsoft Internet Explorer

caterware, catering software, caterer software, catering, software, software software,caterware, caterplus, catering software, catering automation, catering and banquet software, hospitality software, caterer, caterers, catering companies, caterware software, caterplus, catering, software restaurant software, hotel catering software, catering industry, catering, caterware catering software, country club software, banquet center software, event center software, conference center software